Alright!  The 3 lucky gals who have won a book from my book review post are:
1.  Amy, who left a comment at 4:41 on September 1st.  Congratulations Amy!  You get first choice!!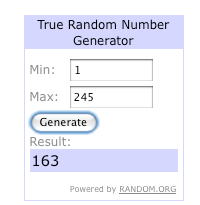 2.  Hopeful Homemaker, who left a comment at 10:37 on August 30th.  Congratulations Hopeful!  :) You get second choice!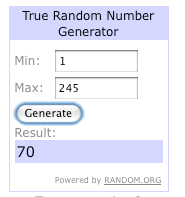 3. Jennifer Griffin, who left a comment on August 31st at 12:34.  Congratulations Jennifer (you get whatever's left, but I think you'll love it any way)!
Okay, I mentioned last time that I was going to have a very special give away.  Some of you probably figured out what it is but I didn't want to announce anything until I was sure about a delivery date.  My patterns will be here Monday (I just got off the phone with UPS Freight) so here it is....I'm giving away all 4 patterns (a 48.00 value!).  I will draw a name on Friday morning so leave a comment!  Thank you all for your support and enthusiasm!  These are available to buy starting Friday so be sure to join the mailing list (over on the right) if you want to receive the announcement!