Sorry for the long absence.  This past month has been as busy as December with all the end of school events and graduations.  And now we're smack dab in the middle of vacation preparation (after Olivia's graduation party this Saturday).  I'm going to need that vacation.
I've had a lot of giggles reading all the comments from the last post, and while I agree with those who don't like words written across peoples butts, it was still funny to see everyone's ideas (thanks for keeping it clean, ha!).  Some of my favorites were "PANTS" (it's so obvious it's nearly brilliant), "MATERIAL GIRL" (accurate for sure), "VERY FIRM" (made me laugh, in a wistful sort of way, then the crying began), and "TOOT TOOT" (a little potty humor is always appreciated in a house full of kids).  But the winner of the scrap bag is KatieV who recommended "STOP STARING, I'M SEWING".  I don't know how many times a day I have to say that to Joey (*snicker*).  Anyway, thanks for all your crazy, creative ideas.  I appreciate you all taking the time to humor me (even if it includes incentives)!
Here's something cute my brilliant graduate is working on.  She says she's about half done so I'm assuming she's planning a bedspread (a very very busy bedspread).  Just lots of triangles and some fun appliques and patches.  I love it!
Here's a close up.  I love everything about this, including the vintage "Croke" can patch (which reminds me of those old ad parodies in Mad Magazine).  So many of my favorite fabrics!
She made it here on this machine, out in this meadow, with her hair curled just so.  Actually these are her senior pictures and I couldn't help but show some of them off.  Arizona isn't all cactus and desert and my friend Sandi Bradshaw has a real knack for finding beautiful locations right here in the Phoenix area.  When she was looking for a model I was quick to raise my hand since I was desperate to have her take pictures for Olivia's graduation.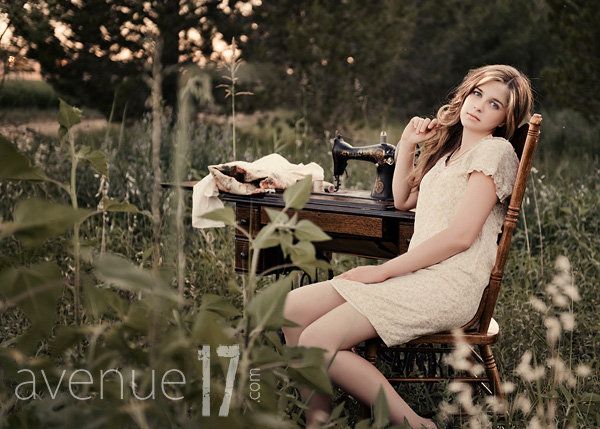 A couple of years ago I took a photography workshop with Sandi.  It was all day long and only 50.00 (including lunch).  Now she has people flying in from out of state for her workshops and paying 950.00 to learn her secrets (plus she does the family photos for the Diamondbacks!), so I consider myself very lucky to have gotten in on the bottom floor!  
Here's my pretty girl wearing the jacket my grandmother wore when she married my grandpa.  It was during the depression and I'm sure she wore her best outfit which was a beautiful wool ensemble and included this incredible jacket.  My grandmother died of tuberculosis when she was only 27 and left behind my mom and my aunt, who were only 6 and 4 years old.  I wish my grandpa was alive to see this picture (and to play cards with me).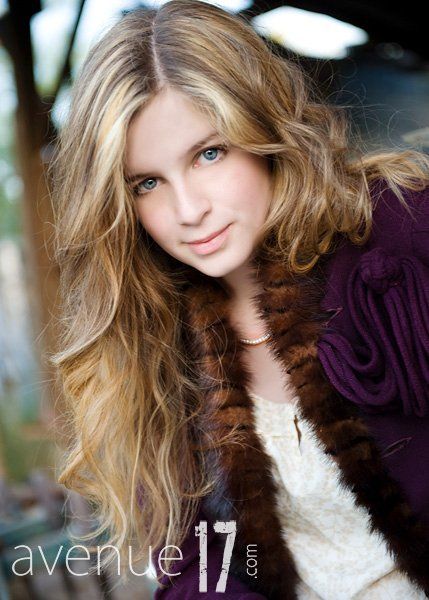 Thanks for letting me brag!  Here are the blog posts Sandi did on her photo shoot with Olivia (here and here).  Thank you Sandi!!!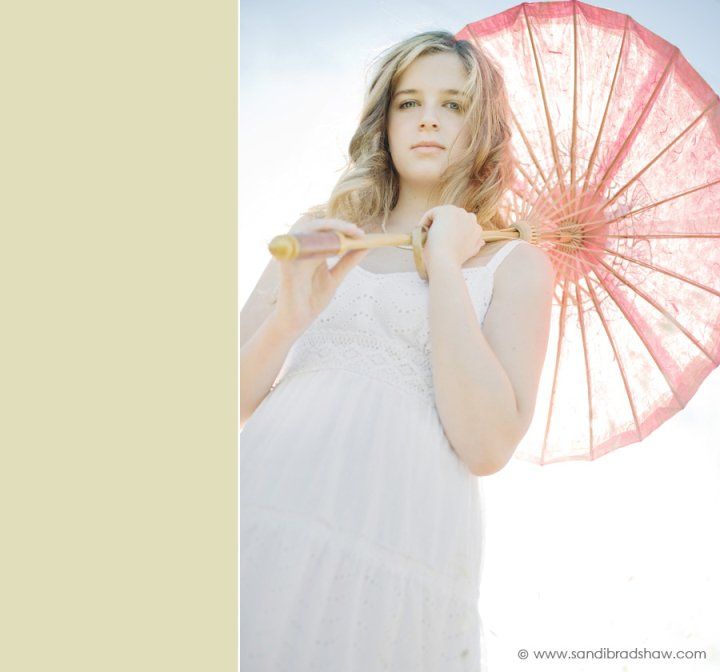 And tomorrow I will start my Essential A-Line skirt tutorial!!  Thank you for you patience!  I'm going to start off with a simple skirt and then do some posts on different variations and fun embellishments. 
And we just received the complete 12 Days of Christmas collection by Kate Spain.  It's 10% off through this Friday if you want to get an early start on Christmas projects!  I'm also adding scrap bags to the store (sorry, the French General is gone already).  Perfect for quilting or small projects (or stash building).  I'll be back tomorrow (and back on track with the give-aways this weekend!).