Okay, so here's the storage bin my guys have been working on.  They all took part in the effort and it was cute to see the boys' enthusiasm even though they really had no idea what they were building.  Asher is working while Skate gives instructions apparently.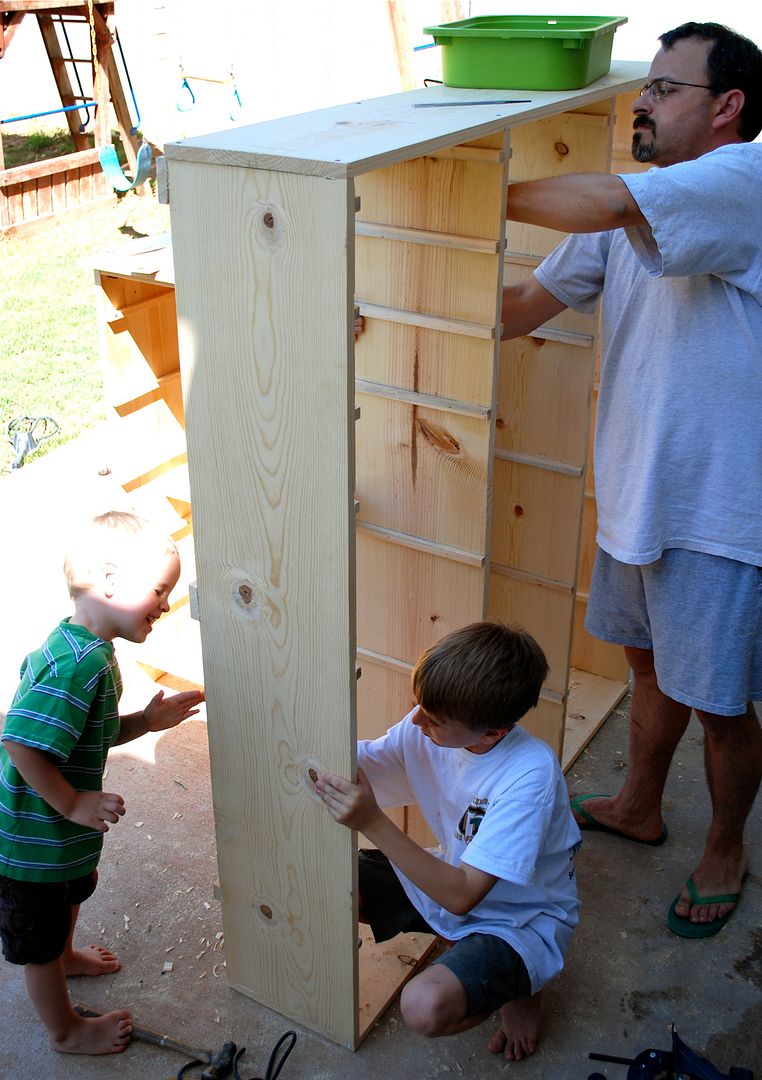 Tada!  We need one more bin (that's on the toy side) and the world will be in order.  Their room has been a huge mess since the dresser wasn't enough for all of their stuff together.  This holds their clothes and their toys, and really that's all they have (besides beds).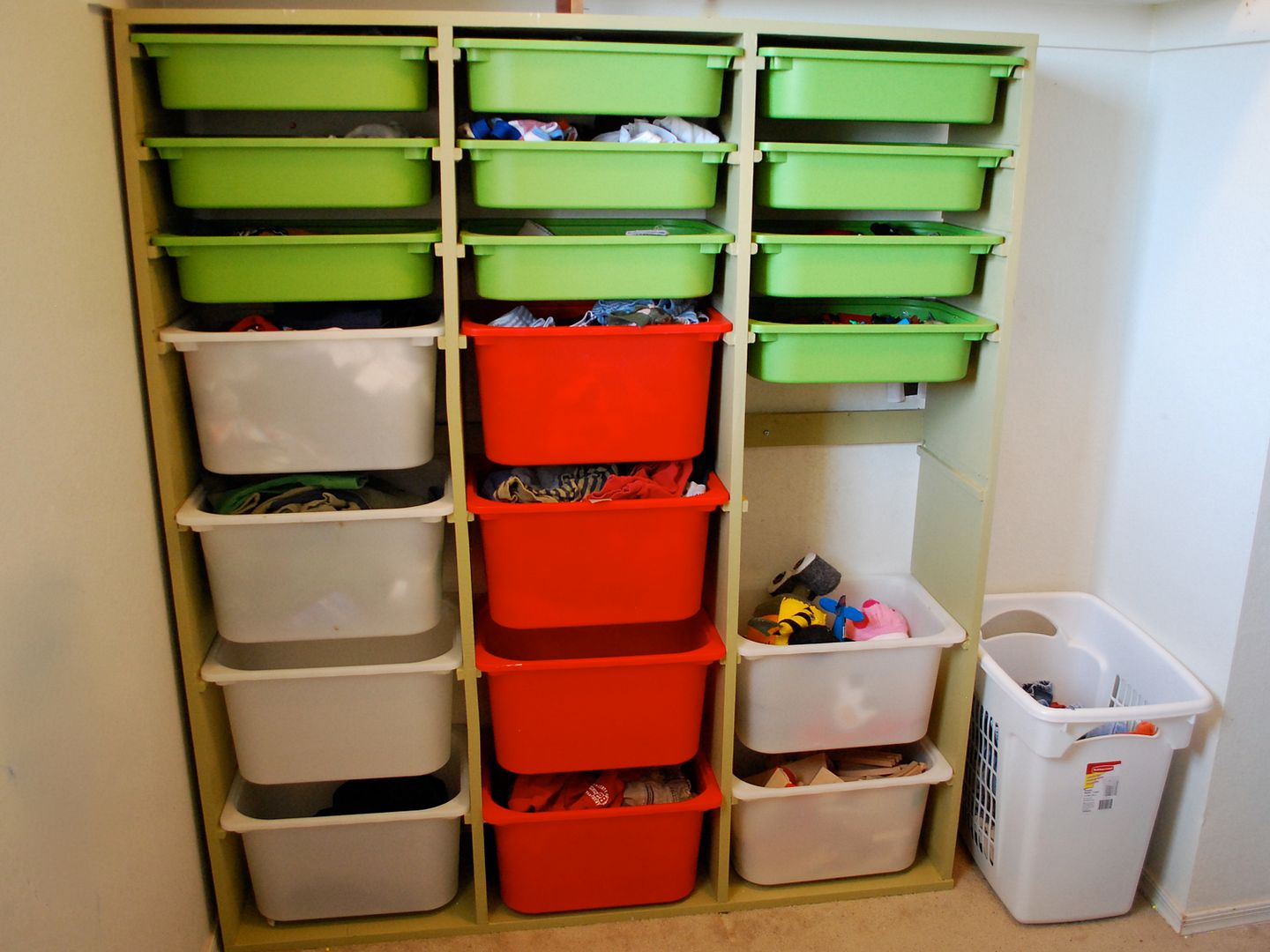 But it only took one nap session for Skate to undo so much.  I knew he was being a little noisy but I assumed he was being a good boy all alone in his room.  We all know what happens when you assume.  I love the fact that he bothered to stack the bins in a nice orderly fashion there on the floor.  We made him help clean it up and had a stern discussion about not doing that again.  It did the trick because now he's become kind of anal about the closet.  Works for me.
And I'm zipping through my next quilt very quickly!  I put my fabrics, all organized, next to my sewing machine so they all went together much faster than last time.  This is fun.  I love all these prints together.  So soothing.
And here's this week's give-away!  Four 1/2 yard pieces from Tula Pink's Plume collection.  2 yards total!  Plus a yard of the beautiful olive and lavender french trim from Renaissance Ribbons.  Just leave a comment and share what your very first sewing project was (if you can remember!).  Mine was a hot pink taffeta dress that I never finished, but I caught the sewing bug so it was worth it.
And I've marked all
Free Spirit/Westminster fabrics
wayyyy down through May 21st (some as low as 3.00 yd). 
And
Laura Gunn's Poppy
just showed up and it's beautiful! 
Bari J's Art Journal
is coming on Monday and all pre-orders are marked down 10% through Monday (when we'll start shipping it).  And more great stuff coming!  Have a wonderful weekend!!