I'm not going to Quilt Market in Minneapolis even though all my cool, hip fabric friends are there right now.  It was a hard decision to make but once it was made I was actually quite relieved.  We have a big family vacation planned for July and didn't want to have to shorten it because of time or money considerations.  Our children are growing into adulthood and we want to grab all the opportunities to travel with them that we can. 
So anyway, here I sit at home giving away tons of fabric.....Yes!  We have a winner!  Melanie over at Texas Freckles (a very cute blog) is the winner of the mondo-mucho-grande prize!  Yay Melanie!  You are set for summer!
And I decided to drown my quilt market sorrows in coffee and a pedicure with my favorite fabric pal Jamie.  We left with cute toes and plans to take over the fabric world one bolt at a time.  Good times.
On Saturday I drowned my sorrows at the GLEE concert (Yes!!  Can you believe it??  Don't stop believing!).  They are only touring 4 cities and Phoenix was lucky enough to be one of them (and they didn't boycott us, ha!).  It was squeal-worthy and most of the attendees were my age and older (take that you young whipper snappers).  I went with my mom (her early birthday gift to me) and we had a great time.  This picture is from my iPhone and unfortunately it's the best shot I got. 
Then last night I drowned my sorrows at a James Taylor / Carole King concert.  Oh my goodness.  They are both just as amazing as they were 40 years ago when they first worked together.  It was a very touching concert and a real treat to enjoy these two legends together.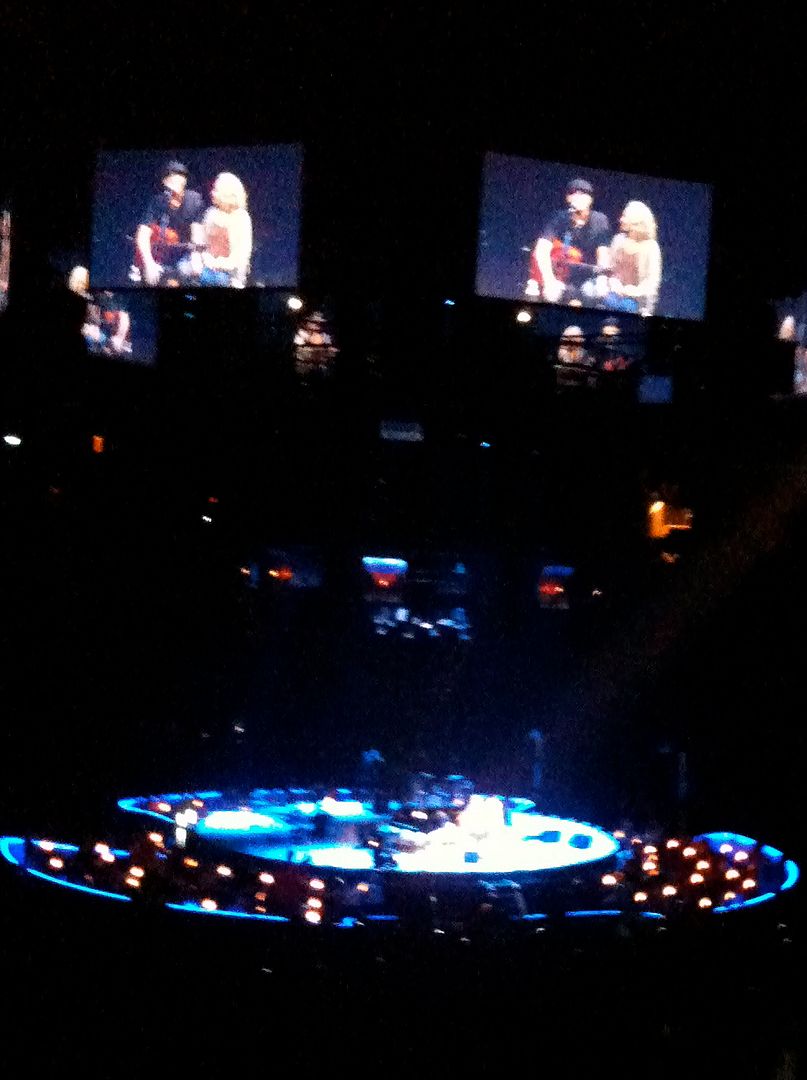 So I think I'll survive missing Quilt Market but I'll try to find some awesome blog coverage from the attendees like
Bari
, and
Monica
, and
Pam
(awesome logo below, but you can get your own button on Pam's blog), and pass the links onto you.  I hope you're having a great week!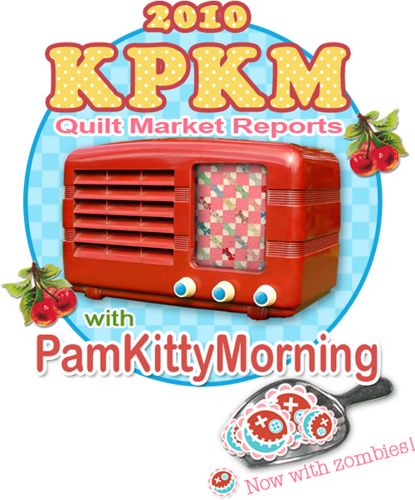 Now go sew something!