The winner of the cute pink Whimsy stack is comment #78, April who left a nice comment at 9:28 pm on 4/30.  Congratulations April! 
I really love nice sewing books but honestly, my favorite ones are the ones I've had forever.  And the ones I spend the most time looking through are my books written by Katrin Cargill.  I only have 4 but I'm ready to start snapping up the rest (she has about 15 books now).  Katrin has a beautiful, fresh, clean style that might be described as "country" but leans more toward Scandinavian country I guess.  My absolute favorite of all time is Fabrications.  I scrimped and saved to buy this book for 35.00 back when Joey was a student and we had 3 small girls and were barely getting by.  I treasure it for that reason and because it's absolutely everything I could ask for in a decorating book.
I dug up some old photos (from film) of things I made from this book.  I still remember the chair cover I made because I found a gorgeous home dec fabric with big roses on it for 1.00 yard at Joann's and they had just enough (8 yards) for me to cover the chair with (check out Joey's glasses).  Man, I loved that chair.  Looking back I think I made some of my favorite things when I had the least amount of money.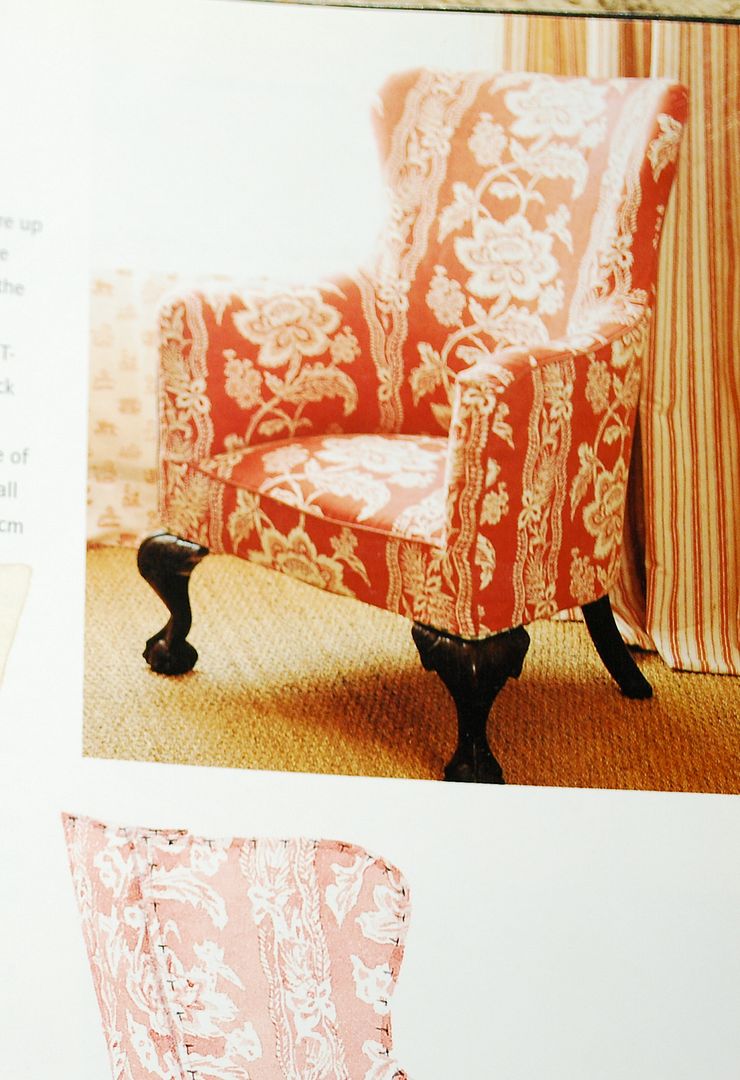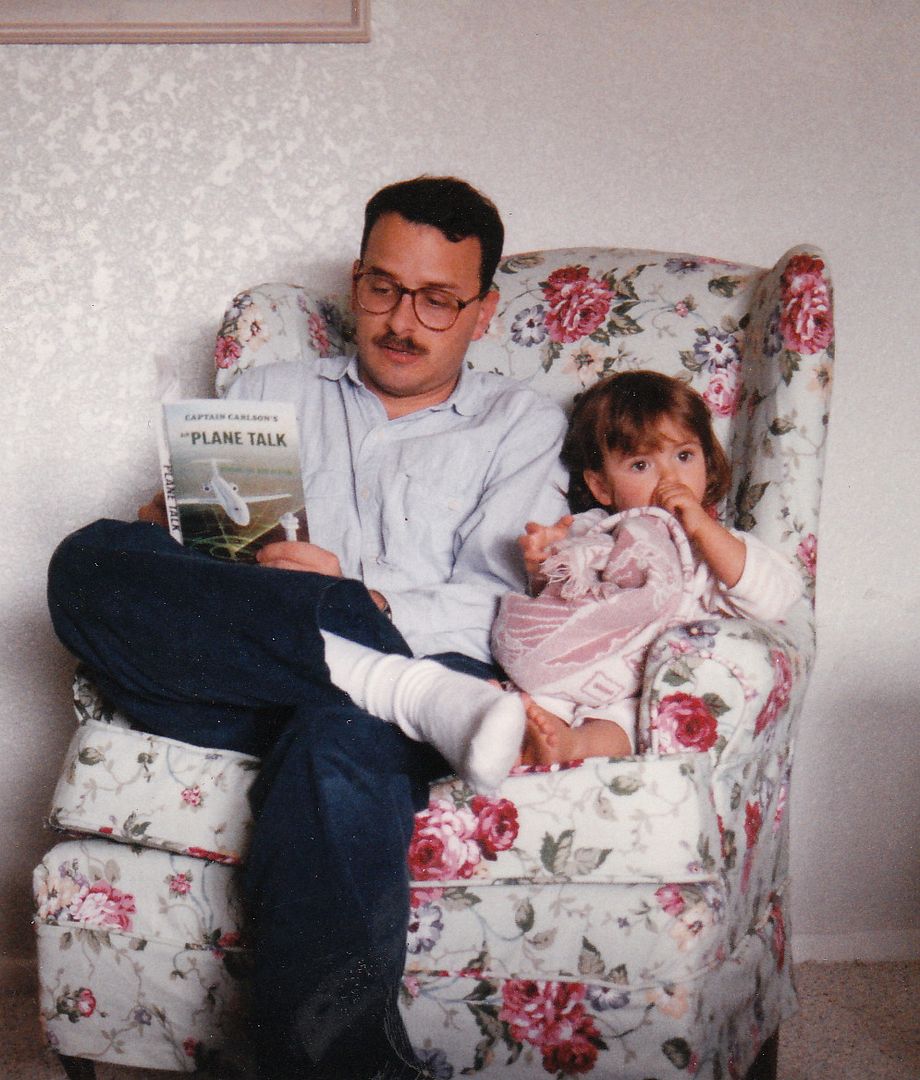 The scalloped shelf cover was wonderful because I used it to cover some ugly Gorilla Shelves and it became a nice piece of furniture instead of an eyesore (that's Enzo, the best cat ever. Rest his soul).  Anyway, Katrin's books are just stuffed with great projects and the books are so timeless that the projects are just as pretty today as they were when her books were released.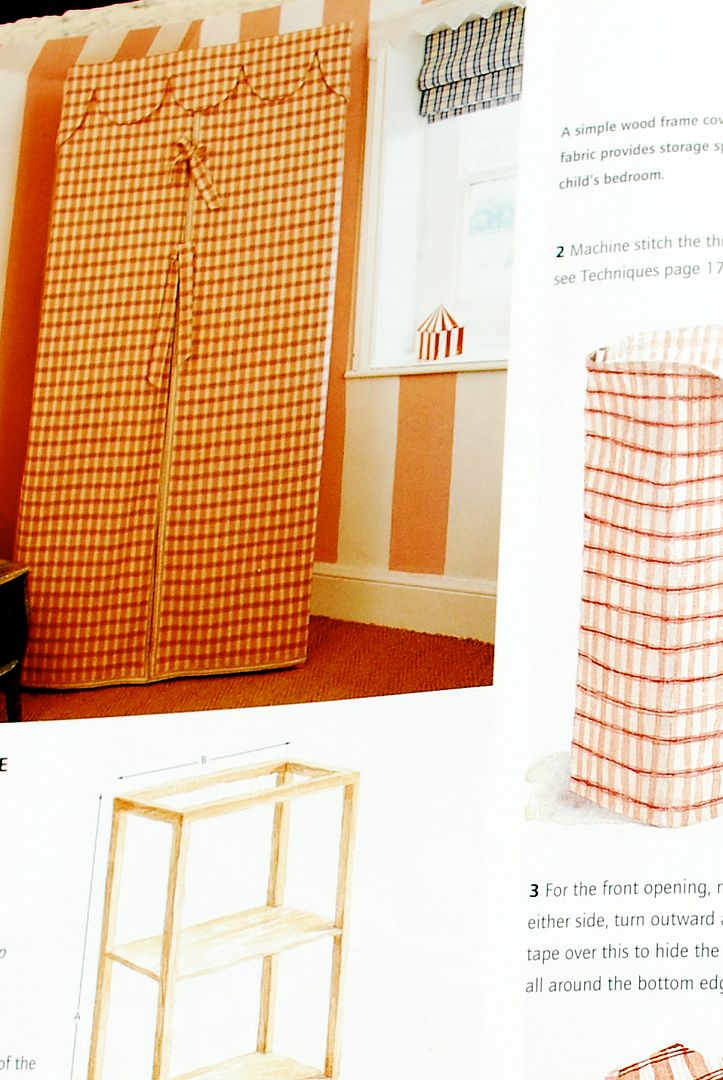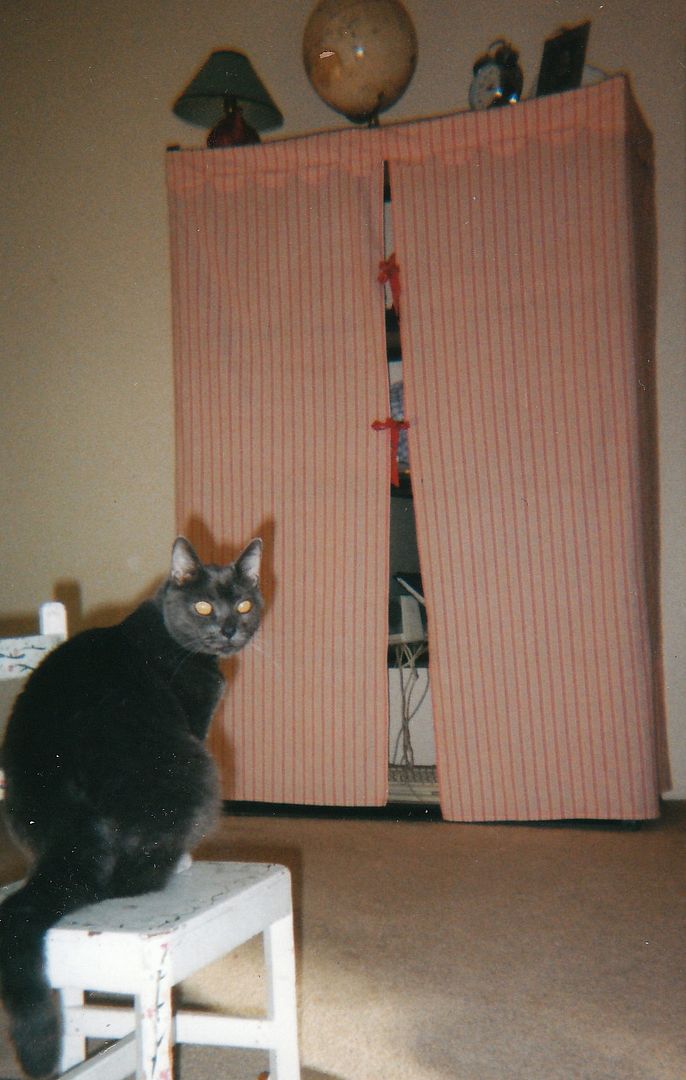 And I've picked some fabrics for my next quilt!  What do you think?  Warm and Icy together in one quilt.  Trust me here, I know what I'm doing (ha!).
Oh,
Laura Gunn's Poppy
collection is shipping now and
Bari J Ackerman's  Art Journal
is shipping tomorrow (I'll load them both in
the store
for pre-order tonight).  It's about to get very crazy around here.