I've turned into a bit of a biker chick lately.  In my effort to shake off my holiday pudge and get my cottage cheese thighs under control I've been out riding my bicycle along the trails here and really loving having some alone time (with my headphones).  I wanted to get a new helmet but Joey gave me his old one and it's really comfortable and uncomplicated so I've been wearing it in spite of it's uninspiring looks (until today).
I ran to Walmart and got my favorite blue spray paint (Krylon Blue Ocean Breeze) and some white dot label stickers.  I had some other paint already and was hoping for a Cath Kidston kind of look.
My first colors were pink and green and I started getting a little freaked out because the green seemed very liquidy and was dripping but I soldiered on.  I just sprayed little splotches all over the helmet.
That dried overnight because it was late and I was tired (funny how that works out).  This morning I applied the white dot labels over the splotches and rubbed them down real good.  Still not entirely confident but it's too late to turn back.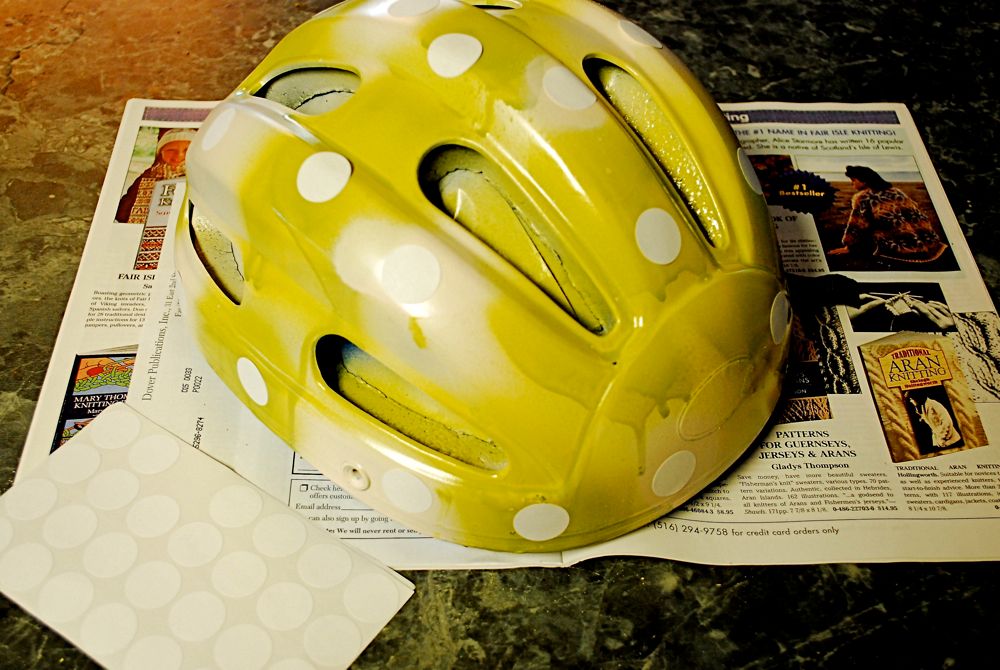 I sprayed 3 coats of the blue on it out in the sunshine so it dried pretty quickly.  Yes, I sprayed the grass too because lawns are for playing on not for showing off so if you're one of those people who likes to measure your grass to make sure it's even all across the backyard then you need to find a hobby.  May I recommend sewing?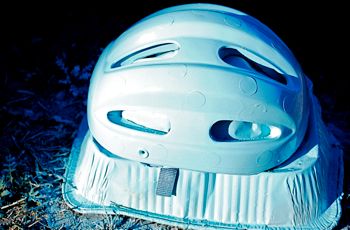 The moment of truth arrived.  I used my exacto knife to lift the edges of the dots and behold, it's looking pretty good!  Huge sigh of relief at this point.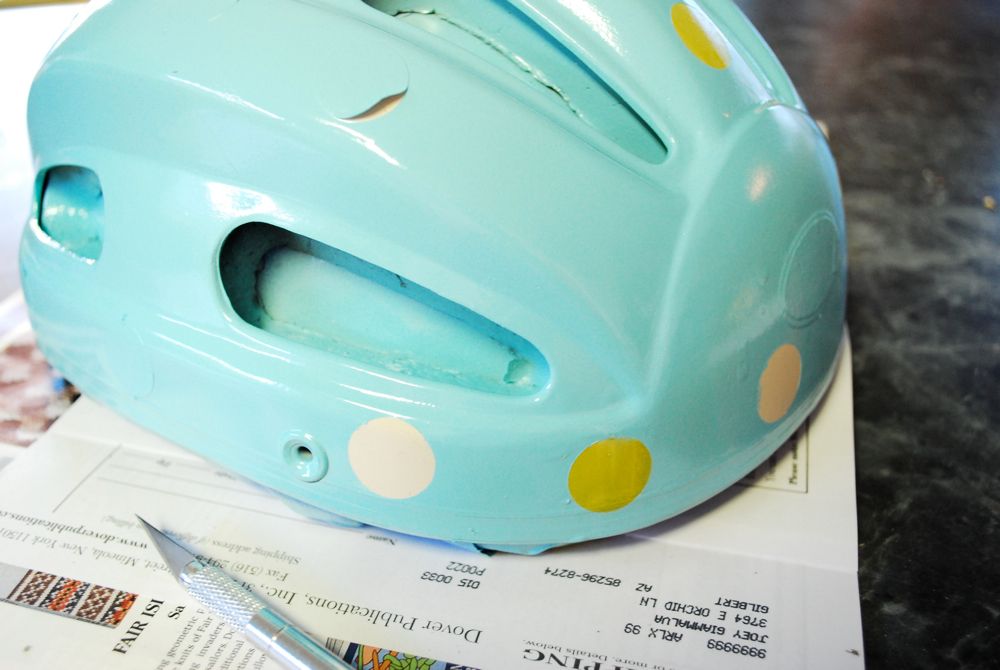 Yay!  I mucho mucho likey!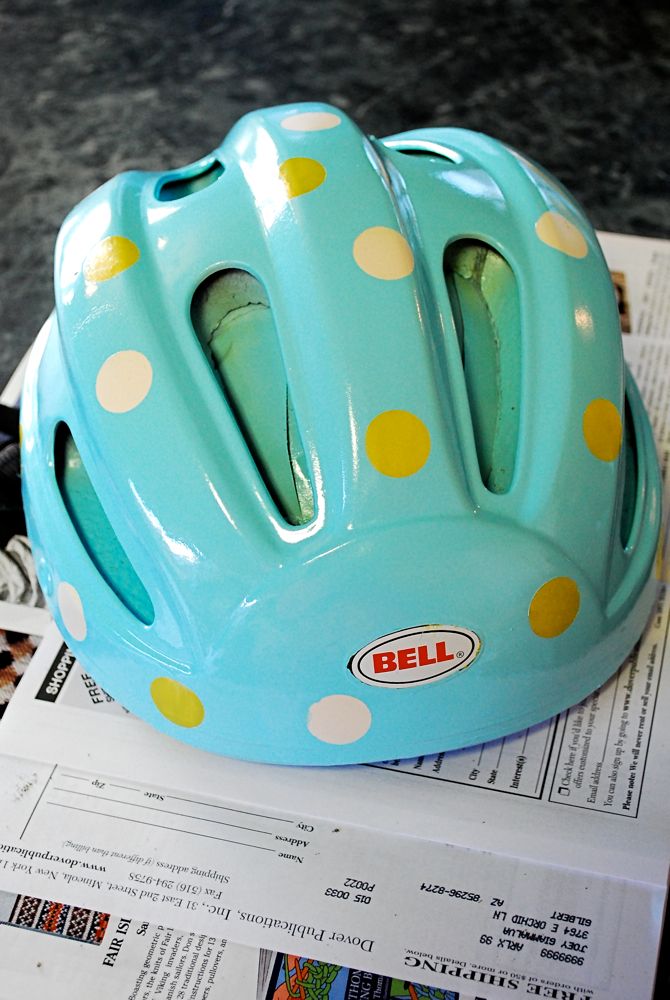 Not one to leave well enough alone I decided I needed a zesty racing stripe to show the other bikers out there that I'm serious.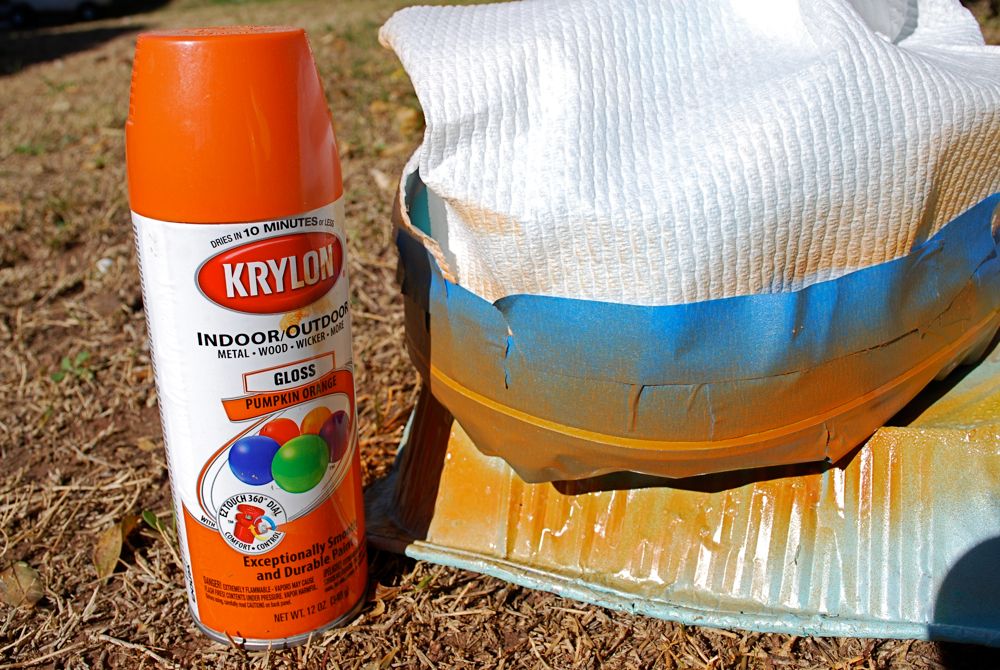 Playing with Marmalade while the paint dries (until the part where he got a little spunky and wanted to give love bites).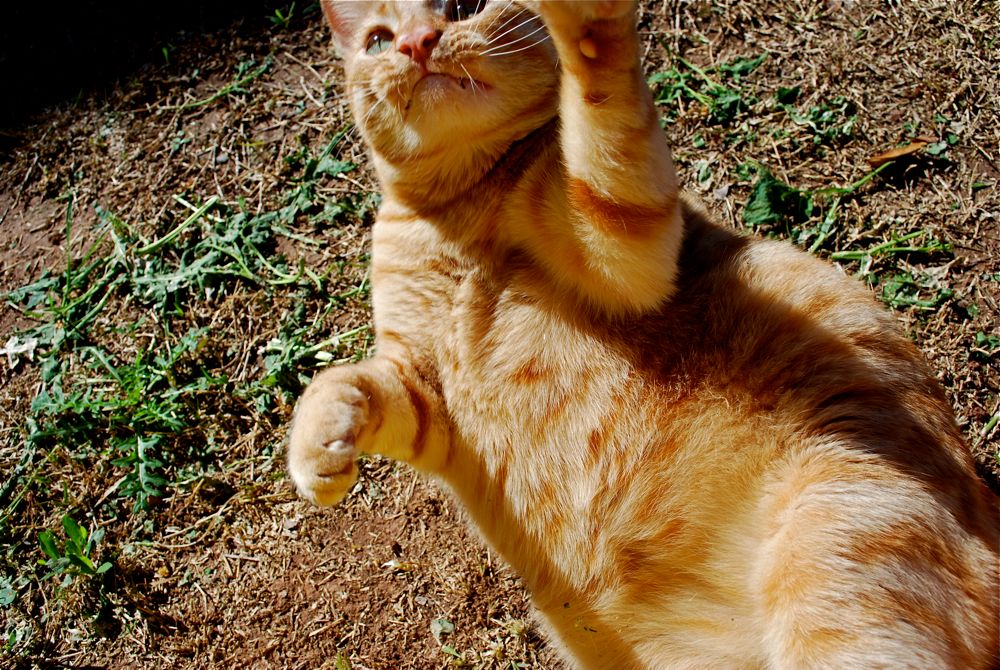 Tada!!  No more of those "she's wearing the same helmet, I feel so awkward" encounters!
Gotta go!  The road beckons!