...but still a lot of labor.  My pattern is ready (in pdf format, paper coming later)!   It's Slipcover Chic (a huge thanks and charm pack to Amy for coming up with the name)!  When I decided to make a cover for my homely chairs I didn't expect to end up making a pattern but I was so in love with it I knew I couldn't be the only one out there who wanted a cure for the common folding chair.  It takes just over 2 yards of fabric and once I made the first one the others took about 1 hour each to make. 
Here's my cover page:
The front (man, I love this fabric)!
A huge huge THANK YOU to my pattern testers who really made it so much better than what I started out with (I'll show you pictures of the process in a future post)!
Here's the darling cover Marie made while testing the pattern (I adore her blue dining set).  Marie is great at catching my grammatical errors.
Here's Caren's version.  I love this lively print she used.  Caren is so experienced she didn't use a seam ripper even once (that impresses me!).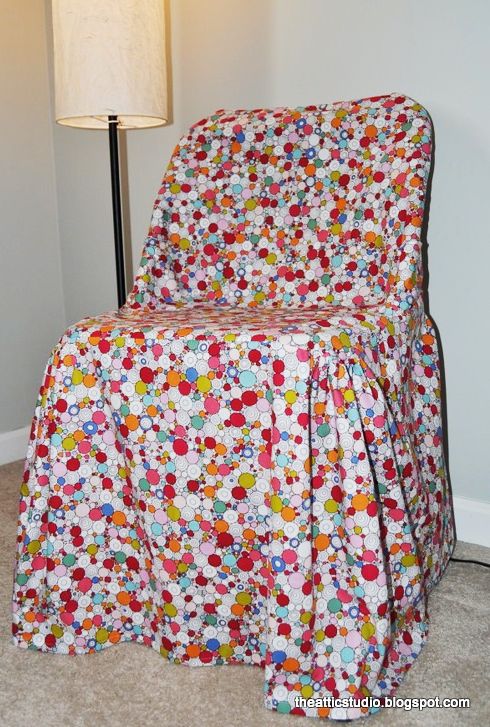 My friend Angela made this beauty.  She seriously went over the pattern with a fine tooth comb (which I knew she would!) and I made some huge improvements based on her questions and observations.  Check her blog for great Target scoops and some neato tutorials.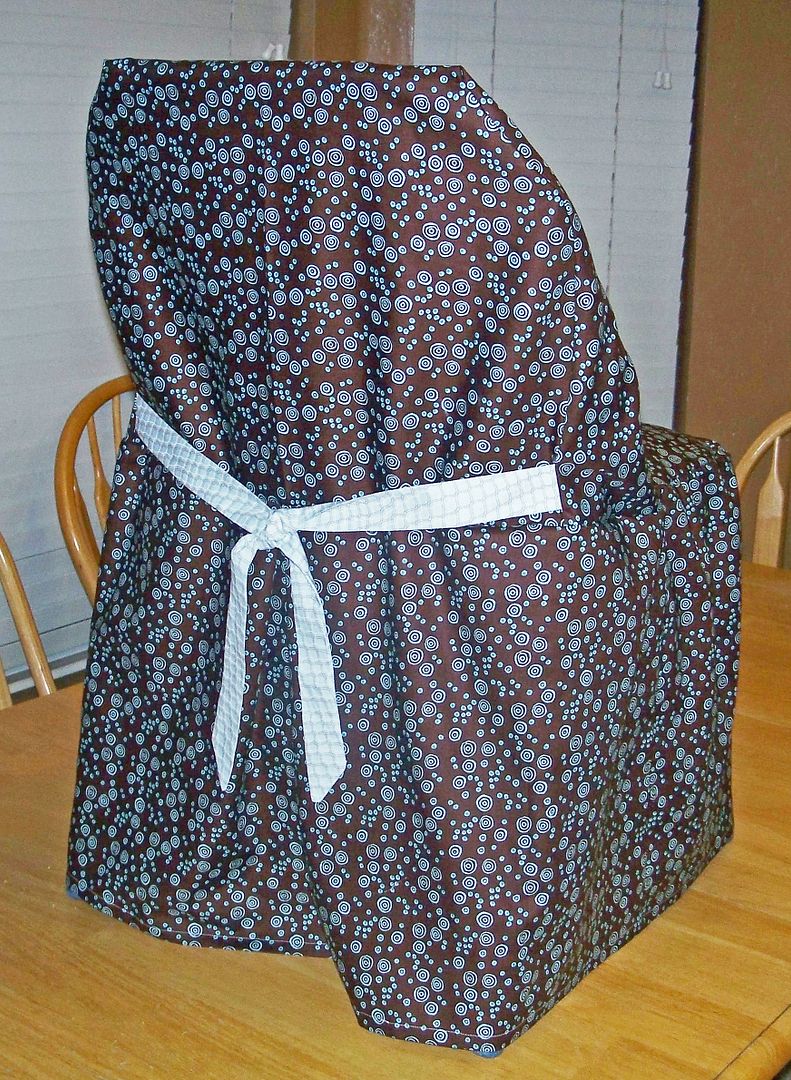 Coming next is my apron pattern which I am even more excited about. Here's a sneak peek of the one Marie made while testing it.  I can't get over how cute this is!!!  Next week!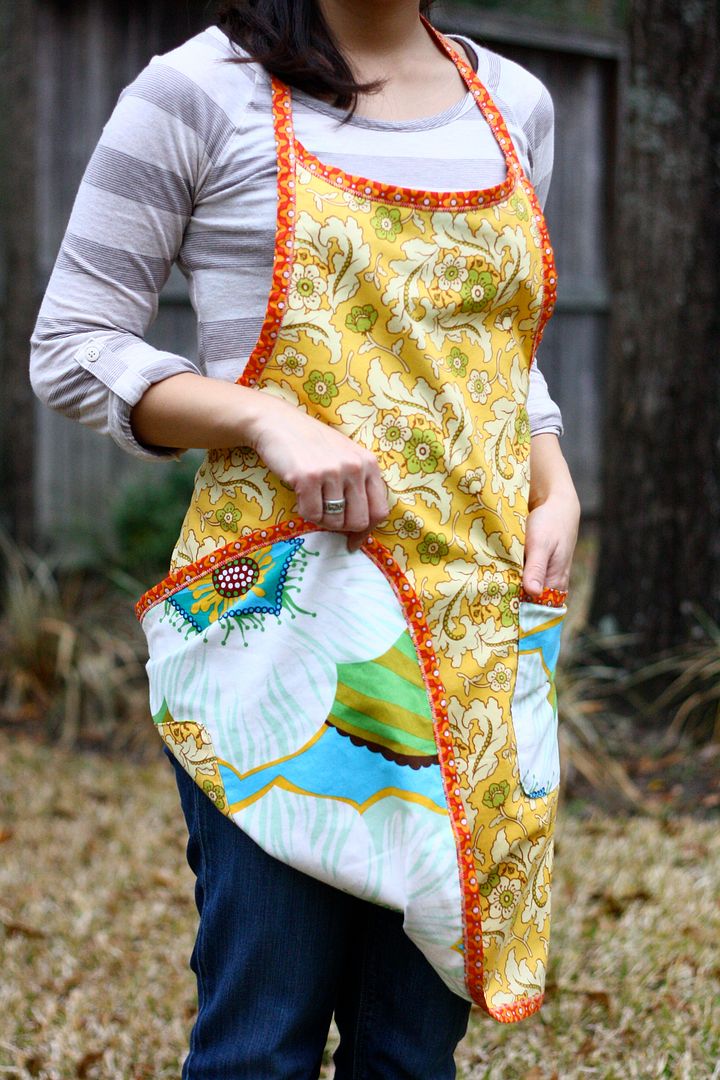 Be sure to run over and visit
my pal Jamie
.  She's
giving away
a stack of Nicey Jane fabric big enough to make a quilt to celebrate the release of her
new pattern
(which the winner will also receive).  Crazy!!