I really want to make some blouses with
this amazing voile fabric
from Anna Maria Horner (this fabric is just as nice as Liberty of London and I can't stop running my hands over it) but I have zero "me" time right now.  Fortunately this little scarf took almost zero minutes!  My outfit needed a little spruce up and it's been a little chilly here (actually flippin' cold by Arizona standards but I'll be darned if I'm going to complain because I don't want comments from all you folks in the midwest!).  This was a great spruce up and it really does keep my neck toasty.
This fabric is 55" wide so it's the perfect size (your finished scarf will be about 54" long) and you only need 1/2 yard for a scarf.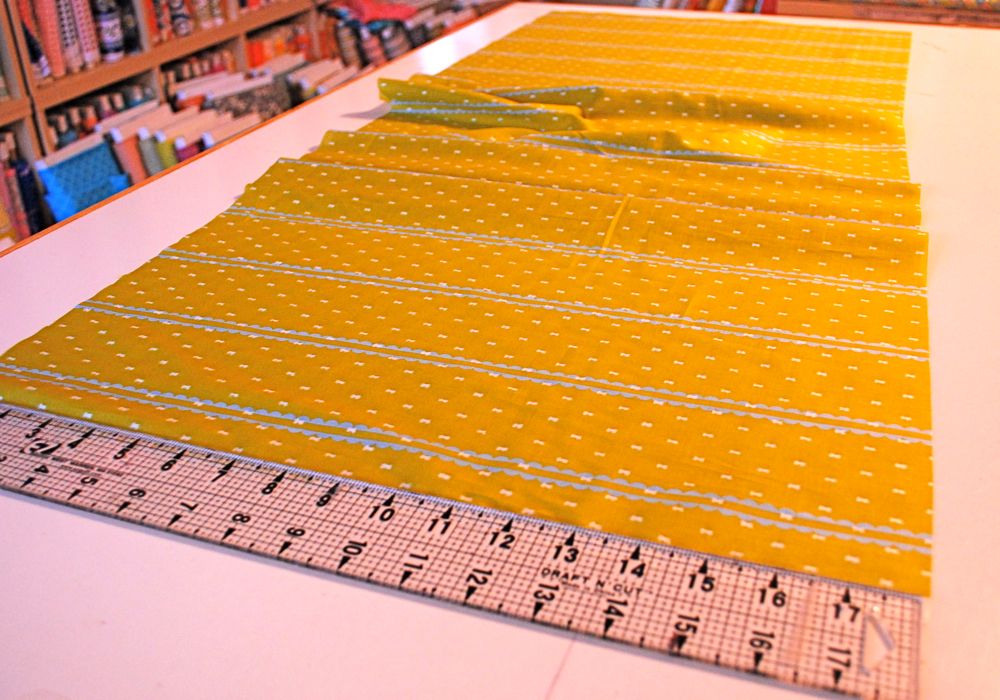 Cut the selvages off and fold it in half, right sides together.  Pin the edge on the 3 unfinished sides.
Stitch together, pivoting at the corners, leaving an opening about 4" long on the side.  Trim all of your corners.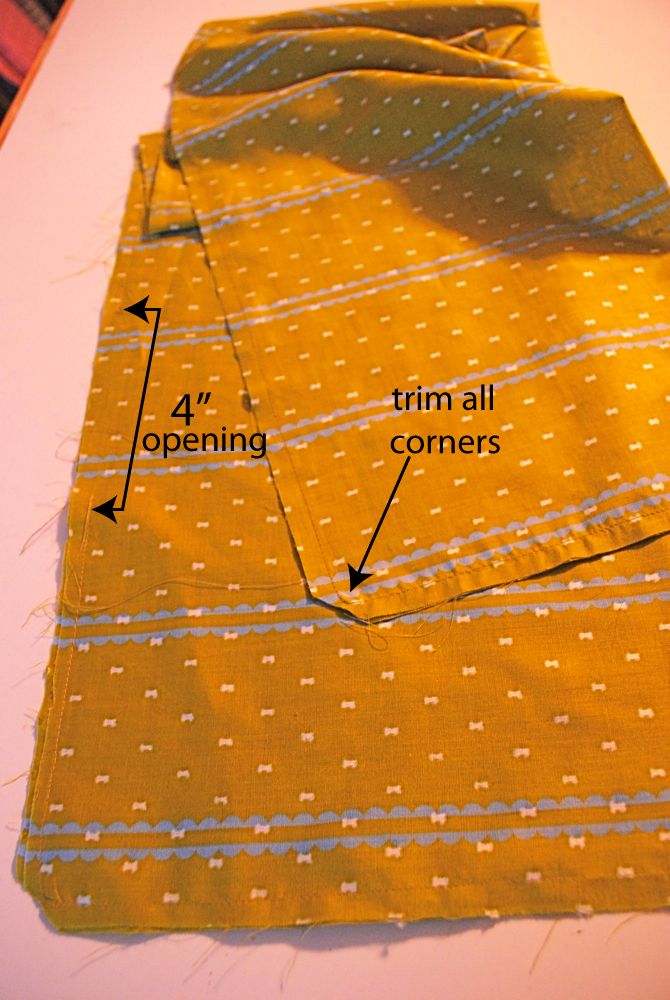 Turn right side out through the opening and press well.  Pin at the beginning and end of the opening (so you can see where you need to stitch).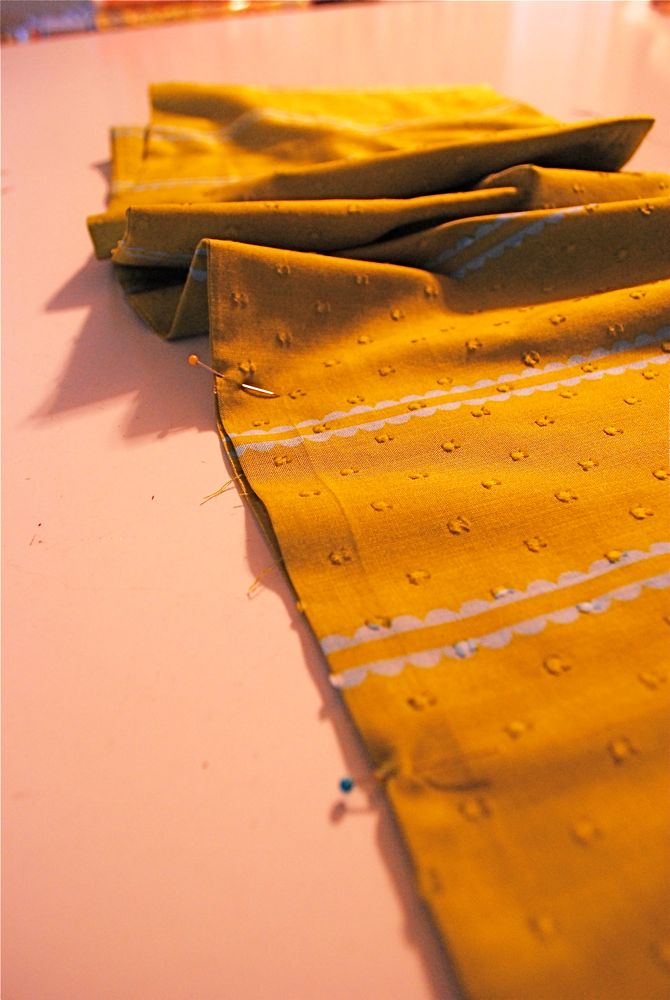 Stitch it closed.  You can hand stitch if you like that better but machine stitching gets the job done fast (and that's what I'm going for here)!
5 easy steps (and pretty darn inexpensive too!) and I've got myself a beautiful, soft voile scarf.  I'm going to do one in every color now.  And guess what everyone on my Christmas list is getting?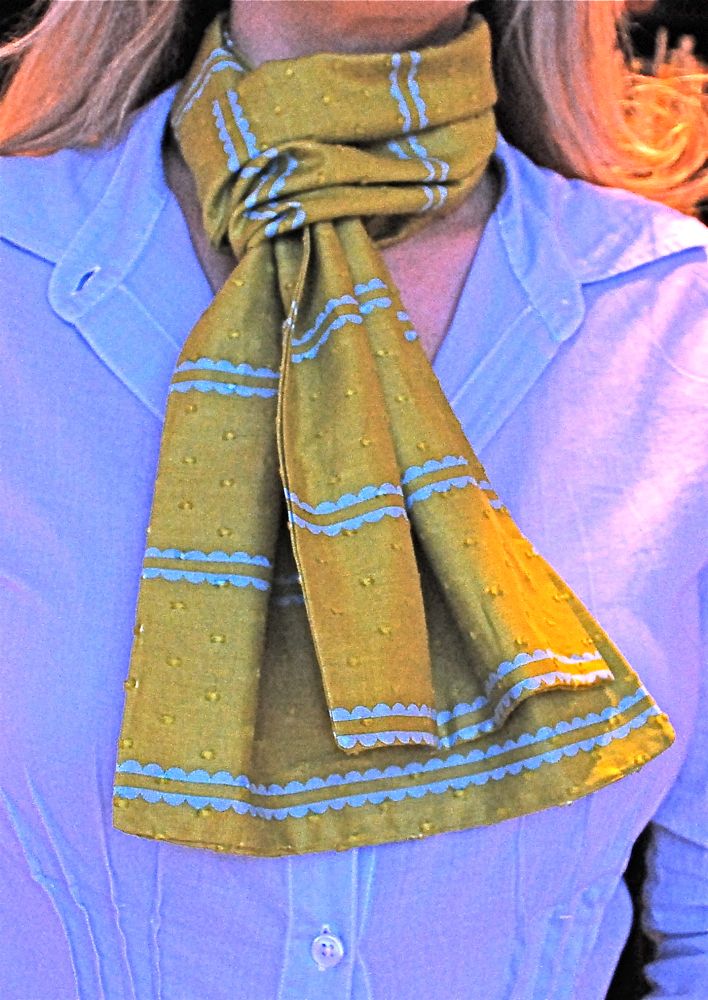 If you looking for quick gift ideas (besides this one!) don't forget about my
Apron in an Hour
tutorial.  It's fast and I've never had someone cry when I gave them one (
kits in the store
too).  Let me know if you'd like a different fabric combo and I'll see if I can put something together for you.  More tutorials on my sidebar and I'm going to try to put together a fast gift idea that you can sew for kids.  Busy week ahead!  Keep sewing!